Located between Terni and Narni, immersed in the Umbrian countryside
Hotel Terra Umbra
Terra Umbra Hotel is in the green Umbrian countryside, between Terni and Narni, both a 15-minute drive away. It offers a large garden area with swimming pool.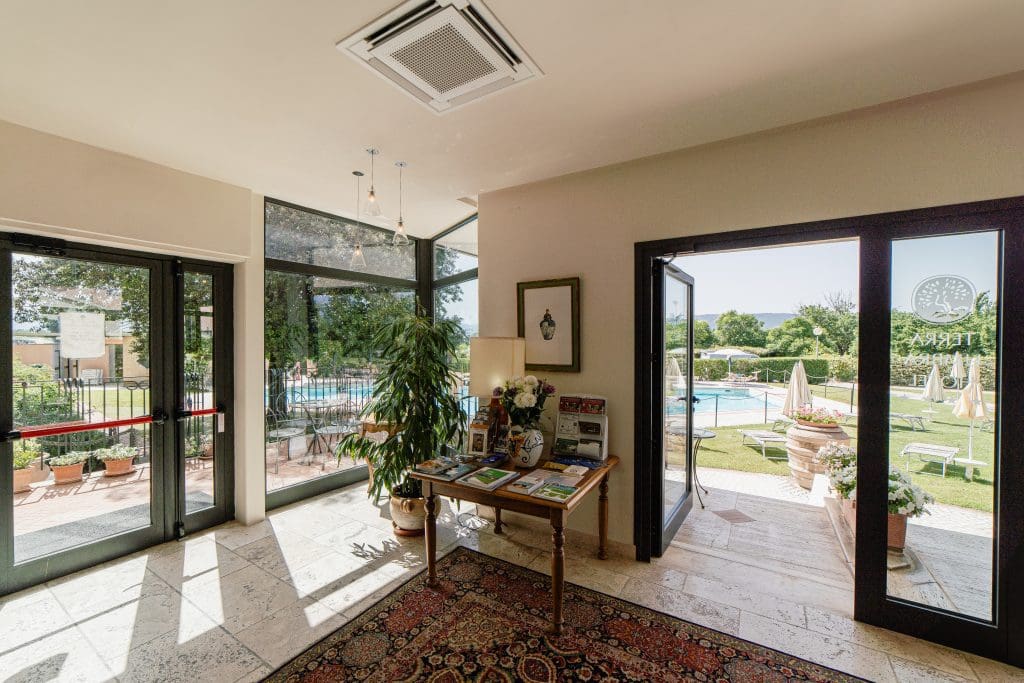 hotel facilities
Activities and Services
stay with us
Request a quote
GUEST REVIEWS
They say about us
The stay was excellent, magnificent pool
With great pleasure, we discovered an excellent location with a clean, tidy, and above all, cheerful and lively pool, with pleasant people both among the staff and the guests. My children played and swam with other kids in the utmost safety and enjoyment. Highly recommended for families.
A leap to Umbria
Found by chance during a journey back home, it turned out to be a pleasant discovery; in the open Umbrian countryside between Narni and Terni, this Hotel is really nice. Excellent breakfast with homemade sweets, friendly staff, very clean rooms, and the possibility to enjoy the pool and other services. Highly recommended, stop by if you are passing through.
Green Relax
The location is situated in the plain of Narni, it has a large free parking area, a spacious garden where conversation areas are well spaced apart, allowing guests to enjoy an excellent drink while being delighted by pleasant background music. Adjacent to the accommodation, there is a large swimming pool with changing rooms and showers.